There are a number of places to visit. Here are a few suggestions: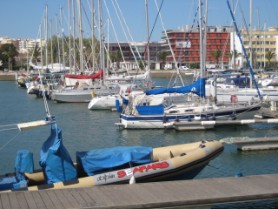 Praia da Luz is an ideal base to explore the western Algarve. Nearby Lagos, with its golden church,and marina, daily fresh fish and vegetable market, and monthly gipsy market, is an interesting town. There are regular trips to see the dolphins in the wild, fishing and barbecue trips. A delightful coast and river trip runs from Portimao to Silves.
An inexpensive meal of sardines, salted potatoes and salad can be had on the quay at Portimao, Monchique the highest point on the Algarve, with its life giving water,and Silves with its craft stalls.
Quarteria has a good market every week.
There are boat rides from Luz itself in the high season, to see the fantastic caves and grottos on the nearby coastline and to view dolphins
The west coast above Sagres (the end of the world) is wild and beautiful. Plenty of surfing beaches, the best I think is Amado. Slide and Splash about 25 minutes away at Estombar, just past Portimao is a great water park for all ages. Take an umbrella as shade is limited. You can swim with dolphin's at Zoomarine!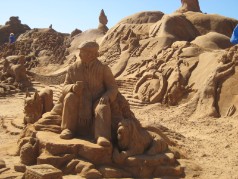 Annual sand sculpture fiesta this one in 2010 includes a Portuguese waterdog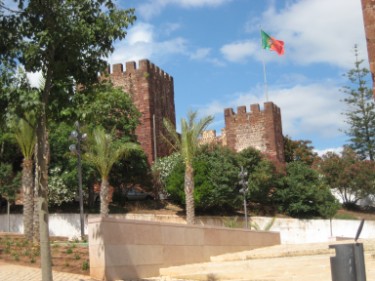 Lisbon is 2-3 hours away on the main motorway, but a leisurely drive down the West Coast itself has some fabulous scenery.
Plenty of walks, and some very enjoyable golf courses. Four in easy reach including Penina, Palmares and Parque da Floresta . Boa Vista is only about 10 minutes by car and very enjoyable and not too expensive.