Sunny patio and plunge pool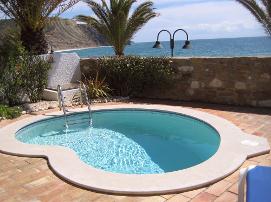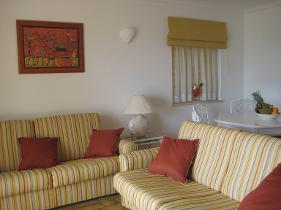 The sunny patio of the apartment faces south and the plunge pool is wonderful for a refreshing dip. The outside dining table is well shaded by the balcony of the apartment above. The apartment is located in a quiet cul de sac and there is plenty of parking outside.


The beach is beautiful, sandy, with rocks and pools to the right just below our apartment . There is an attractive cobbled promenade which you can see in the photographs and many of our guests enjoy sitting by the wall watching the world go by.
In high season there are the usual banana boat rides, and water sports at the far end of Praia da Luz beach.