Praia da Luz is about 1 hours by car from Faro Airport: About 3 miles from Lagos on the Algarve.

Praia da Luz (Beach of Light in Portuguese) has a beautiful sandy beach fronted by a cobbled promenade with a few cafe's ,and stalls selling jewellry and crafts.
The beach is no more than five minutes walk away from the apartment. There is a good supermarket, and a fishmonger, plenty of restaurants , an excellent delicatessen, all within easy walking distance, so a car, although useful is not essential . An airport transfer can be found for £20 per person return and there is car hire available in Praia da Luz itself.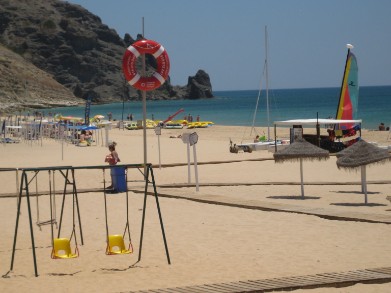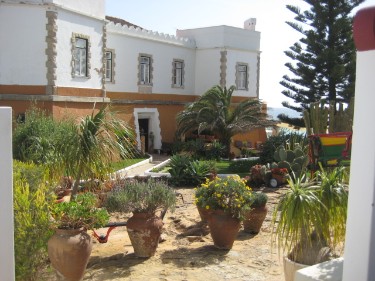 The forteleza now a restaurant, having jazz lunches on a Sunday in season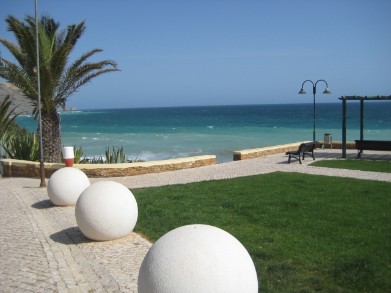 The promenade below Forteleza looking across to 'Rocha Negra'